Marcia S. Chou
June 14, 1944 - December 28, 2012
Obituary
Marcia Sze Chou, 68, of Blue Bell, PA, died Friday, December 28, 2012 after a valiant battle with cancer.
Born in Liaoning, China, she was the daughter of the late Wen Chuen and Yuk Tze (nee Wong) Sze.
Mrs. Chou was a librarian for over 20 years at the Upper Dublin Public Library. She was a member of the American Library Association, Public Library Association and Pennsylvania Library Association.
She is survived by her husband David, her son Matthew and his wife Jennifer, her son Marcus and his wife Candace, and two grandchildren.
Family and friends are invited to call Thursday, January 3, 2013 from 6:00 to 8:00 PM at the Anton B. Urban Funeral Home, 1111 S. Bethlehem Pike, Ambler. A funeral service will be held on Friday, January 4, 2013 at 10:30 AM at St. Catherine of Siena, 321 Witmer Road. Interment will be in Whitemarsh Memorial Park, Prospectville.
In lieu of flowers, donations can be made in Marcia Sze Chou's name to the American Cancer Society, 480 Norristown Road, Suite 150, Blue Bell, PA 19422 or online at
www.cancer.org
.
Tributes
The staff of American Cancer Fund® at www.AmericanCancerFund.org is sorry to hear of Marcia's passing. We have just received a memorial donation in her name and our sincere condolences go out to her family.
May 19, 2013
American Cancer Fund
I'm sadden by the death of Marcia. When I first started working at the library in 2000, Marcia made me feel very welcome.
Marcia was a wonderful, caring person. She was always happy and loved her family so much. Please know that your family is in our thoughts and prayers.

Kathy and Ken Brooke and Family
Marcia was a good friend, and a caring and loving person. She will be missed. Our thoughts and prayers are with David, Matthew and Marcus and their respective families.
Jan 3, 2013
Bruce and Joanne Beattie
Marcia was a wonderful friend and co-worker. We not only shared a love for the library and life but also a fight against cancer and better yet a faith in God. She was a wonderful contribution to the Upper Dublin library and I know she will be missed. David, Matthew,Jennifer, Marcus and Candance you are in our thoughts and prayers.
Jan 2, 2013
Mary Mastraccio
Marcia and I were colleagues who worked at different libraries. We would see each other at meetings and conferences. She helped me a great deal when my sister was diagnosed with breast cancer. She inspired my sister and I to be positive and fight the good fight through the ordeal. I will miss you Marcia. May choirs of angels sing thee to thy rest. My sympathies to the family.
I am shocked to hear the loss of Mrs. Chou. She was so helpful when I looked for some chinese books and newspapers for my dad, who visited us in the summer. Her knowledge and enthusiam will be missed!
I extend heartfelt condolences to Marcia's family, friends
and the Upper Dublin Library Staff. I grew very fond of
Marcia during my freguent visits to the library. She always
greeted me and exhibited sincere interest in my well being.
Marcia was very gracious and hospitable towards me and the
other patrons. Her upbeat and funloving spirit generated
a heartwarming atmoshere in the library. I shall miss her!
Bruce Tuller
I was so sad to hear of Marcia's passing. We became friends in the library, and also because we each had cancer. I'm truly sorry for your loss, what a sweet woman...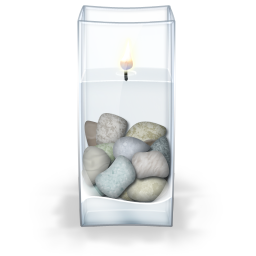 This tribute is in remembrance of a wonderful friend. I will miss you so much and know that you will be smiling at all of us from heaven. My sincerest sympathies to David, Matthew,Jennifer, Marcus and Candance.
I am so saddened to hear about Marcia. She was always so upbeat and pleasant and truly did go out of her way to remember patrons. My condolences to her family and to her "library family" too.
Elaine
Jan 2, 2013
Elaine Thomas
That last sentence should be fine and caring...sorry for the misspellings
I am so sorry to hear of Marcia's death. She was always so pleasant and upbeat every time I saw her even though I knew she was battling cancer. I will miss seeing her in the library. She as certainly a fine and cain lady.
Each and every time I would see Marcia, she would give me a friendly, "Hello, Kathy." I was always impressed that she remembered my name with so many library patrons. Her smile made me feel at home in "her" library and remembering my name made me feel like I belonged there as well. I shall miss that and her positive presence when I visit the library.
Marcia will always be remembered. It was wonderful to share so much with her.
My condolences to her sons and their families, and to David.
I know David will miss her very much.
Services
Visitation
Date and time
Thursday, Jan 3, 2013
6:00 PM - 8:00 PM
Location
Anton B. Urban Funeral Home
1111 South Bethlehem Pike
Ambler, Pennsylvania 19002

Map & Driving Directions
Service
Date and time
Friday, Jan 4, 2013
10:30 AM
Location
St. Catherine of Siena Church
321 Witmer Road
Horsham, Pennsylvania 19044

Map & Driving Directions